Love Dogs?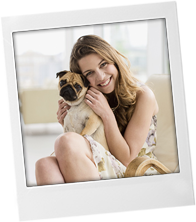 Make money watching dogs in your home!
Whether you're a professional dog sitter or a regular dog-lover, DogVacay.com makes it easy to earn money watching dogs in your home. Simply create a free profile, set your own rates, decide which dogs to take and when to take them. We do the rest!
Also, to ensure both hosts and guests have the ultimate peace of mind, all bookings made on DogVacay.com include complimentary insurance and amazing customer support!
Get started today and enjoy DogVacay's marketplace of thousands of dog parents
looking for home dog boarding, dog sitters and other pet care services for their furkids.

Benefits of Hosting

It's Free to List
It's completely FREE to post your listing. We take 15% only when you receive a successful booking.

Insurance Included
We cover our hosts and guests with complimentary insurance for all bookings made on DogVacay.com. Plus, we offer premium insurance options to give you and your guests the ultimate peace of mind.

Complete Control
Accept only dogs that you are comfortable with. Schedule a "Meet-n-Greet" before the stay to ensure you and the dog are a good fit.

Flexible Pricing
You set your own terms and schedule. Charge more for holidays or offer discounts for extended stays.

Show Me the Money
We handle payments electronically so you're guaranteed to get paid, and on time.

Customer Support
You're not alone! Our amazing Concierge Team is available 7 days a week by phone and email to answer any questions that you or your guests may have.
Do What You Already Do
Many hosts keep the same walking and feeding schedule they already have with their own dogs.

Earn Reviews
Earn positive reviews from pet parents to rank higher in search results.

List Other Services
We're rapidly growing and now offer many pet services! Upon sign up, enter all the pet care services that you offer, including dog boarding in your home, dog sitting in the client's home, doggie day care, dog walking, dog training, etc. so you'll show up in search results for these services as soon as we make them available.

Show Off Your Woof
Earn credibility badges, pick your own shareable URL, order personalized business cards and flyers with your own custom $10 off coupon code (i.e., JANESPUPS).

We'll Pay You to Promote Yourself
Create your own custom $10 off coupon code (i.e., JANESPUPS) and we'll also pay you $10 every time a new customer uses DogVacay.com. Don't worry, we cover the $10 off. Your friends, family and new customers get $10 off and you make an extra $10 too. Everyone wins!